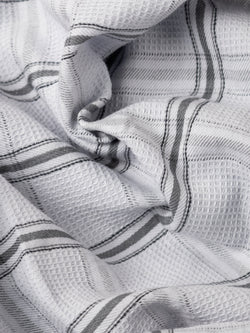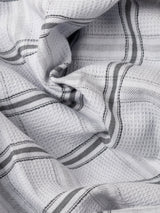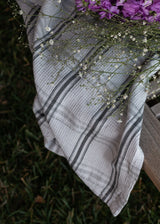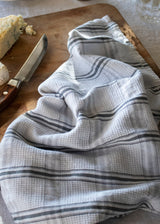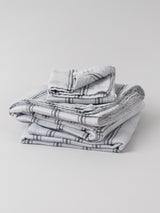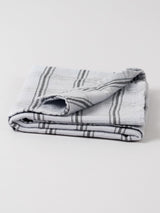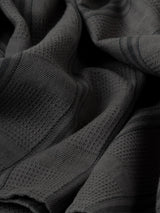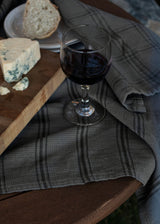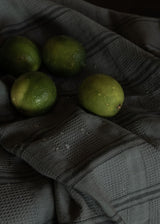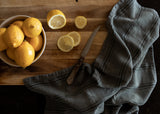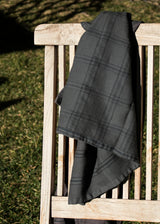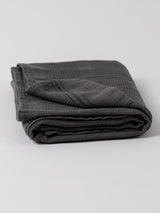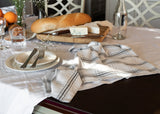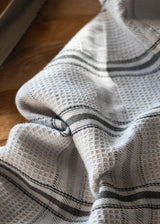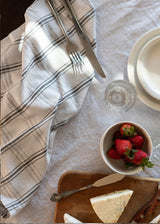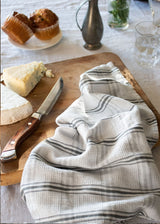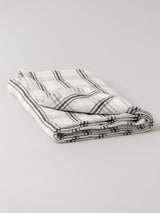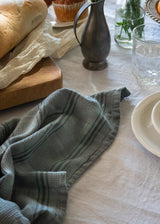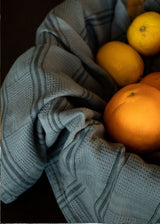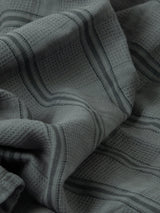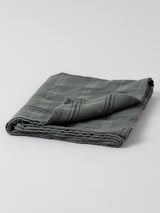 Cucina Vintage Towel Collection
Description
Creation
Design
Size
WHAT IS CUCINA?
The Cucina collection, (which means "kitchen" in Italian), was designed to inspire a vintage hand-feel while remaining extra absorbent without using any enzymes or softeners. 
This fabric is 100% Cotton, offered in 4 colors (White, Salt, Bay, Coal) and 4 sizes:
Tea size is an easy table essential perfect for any occasion.
Kitchen size is made for napkins and excellent for drying your hands.
Pantry size is perfect for drying dishes and ideal for wrapping vegetables.
Table size is designed to be a tablecloth and sublime for the beach.
Picnic size was indeed made for a picnic blanket and it is a dream to wrap yourself in after a nice bath.
HOW DID WE CREATE CUCINA?
We travel all over the world and attend flea markets looking for old "vintage" textile inspiration. CUCINA is inspired from an old dish cloth that had simply the best hand-feel for a kitchen. It turns out that although challenging, our talented weaving mill was able to perfect the window-pane design and the waffle-weave balance brilliantly. The real difficulty was in working with our dyer and wash house to recreate the vintage hand while making CUCINA super-extra-absorbent. No Enzymes. No softener. So how did we create CUCINA? With lots of good old fashioned trial and error.
WHY DID WE DESIGN CUCINA?
Why? Because it is fun to find an old textile and bring it back to life. We are "fabric-first" at MATTEO always. Old ways and new days for ¼ century now. Quite simply, we wanted to create something extra-absorbent for drying your dishes or for a messy picnic spill. And we wanted fun colors to bring your kitchen to life and adding some spring freshness to dish-drying. As with all of our fabrics, we use them ourselves. So why did we really design CUCINA?
WE LOVE IT 🎩
| | inches | cm |
| --- | --- | --- |
| Tea | 11" x 13" | 28 x 33 |
| Kitchen | 23 x 23 | 58 x 58 |
| Pantry | 28 x 48 | 71 x 122 |
| Table | 48 x 50 | 122 x 127 |
| Picnic | 70 x 106 | 178 x 269 |